Gaming PC
Acer's New Flagship Predator Triton 17 X Opts for Mini LED and RTX 4090
Acer today announced four new gaming laptops at its global press conference. They all use 13th Gen Intel Core processors and his GeForce RTX 40 series dedicated graphics from Nvidia. They include a new flagship device, the Predator Triton 17 X, and a new design for the Predator Helios Neo 16, which Acer describes as "affordable."
Acer Predator Triton 17 X
The Acer Predator Triton 17 X uses an Intel Core i9-13900HX and Nvidia GeForce RTX 4090, with configuration options up to 64 GB of DDR5-5600 RAM and up to 4 TB of PCIe SSD storage in RAID 0. With flat edges and minimal branding, the Triton doesn't look like a gaming laptop, but the understated look is fine (at least, purely for press photos).
Acer's Triton weighs 6.61 pounds and packs a 99.98 WHr battery, which is about as much as you can carry on an airplane. The 17-inch display has an aspect ratio of 16:10 and a resolution of 2560 x 1600. There is a mini LED option with a refresh rate of 250 Hz and an IPS version with a refresh rate of 240 Hz.
The laptop also includes a per-key RGB keyboard, Wi-Fi 6E, and a 6-speaker "surround sound" system.
The Triton 17 X will be available in May for $3,799. It will start at 4,499 euros for him in Europe and the rest of the world in June.
Acer Predator Helios Neo 16
Outside the US, the Predator Helios Neo makes a statement with a top cover that appears to be covered in cords. In the US, we get something a little more classy with just the Predator logo. (Yes, the Predator logo is classy by comparison.)
Helios Neo uses GPUs including either Core i5-13500HX or Core i7-13700HX and Nvidia's GeForce RTX 4050, RTX 4060 or RTX 4070. Storage is up to 2TB NVMe SSD storage in RAID 0 and memory up to DDR5-4800.
There are two display options here. Both are 16 inches with a 16:10 aspect ratio and a 165 Hz refresh rate. The big difference is resolution. It comes with either 2560 x 1600 or 1920 x 1200.
Predator Helios 16 starts in May at $1,199 in the US and €2,199 in Europe.
Acer Predator Triton 14
Triton 14, Acer's smaller model (we've seen this size in a previous article) Triton 300 SE laptops) are being refreshed with brighter displays and more powerful components. Unlike the Helios Neo, there are only two GPU options here, the RTX 4050 and 4070, with no 4060 in between. CPU options go up to Core i7-13700H.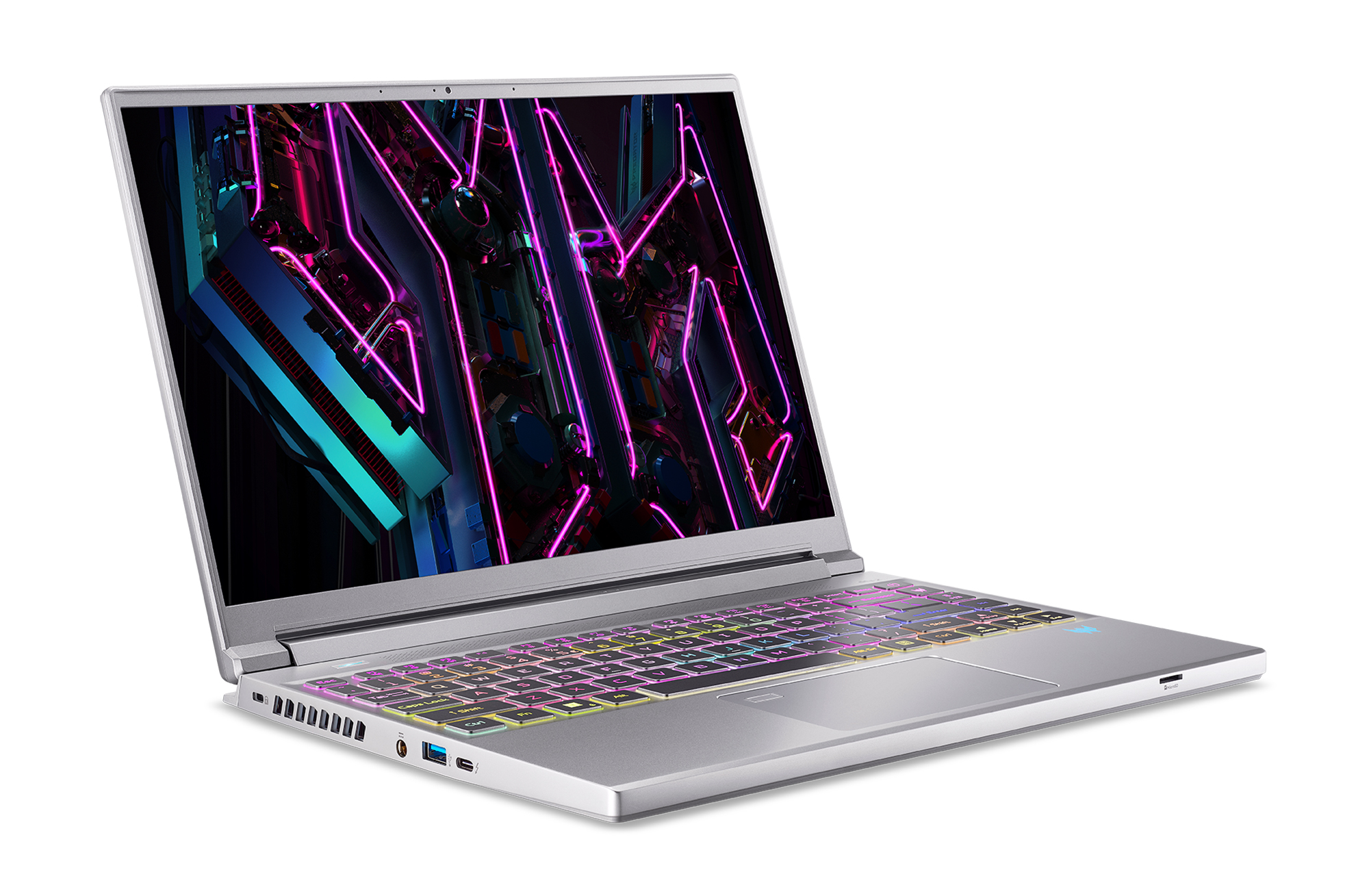 Acer's flagship display for the Triton 14 is a mini LED with a resolution of 2560 x 1600 and a refresh rate of 250 Hz. There are two IPS options, 2560 x 1600 and 1920 x 1200, both at 165 Hz. All aspect ratios are 16:10.
This model has a 76 WHr 4-cell battery and Wi-Fi 6E. It also has an RGB keyboard.
Acer will launch the Triton 14 in May. Pricing starts at $1,499 in North America and €2,399 in Europe.
Acer Predator Helios 3D 15 SpatialLabs Edition
Acer seems to be sticking to its 3D display ambitions. The Predator Helios 3D 15 (previous version was called Predator Helios 300) is updated with an Intel Core i9-13900HX CPU, Nvidia GeForce RTX 4080, and up to 32GB of DDR-5600.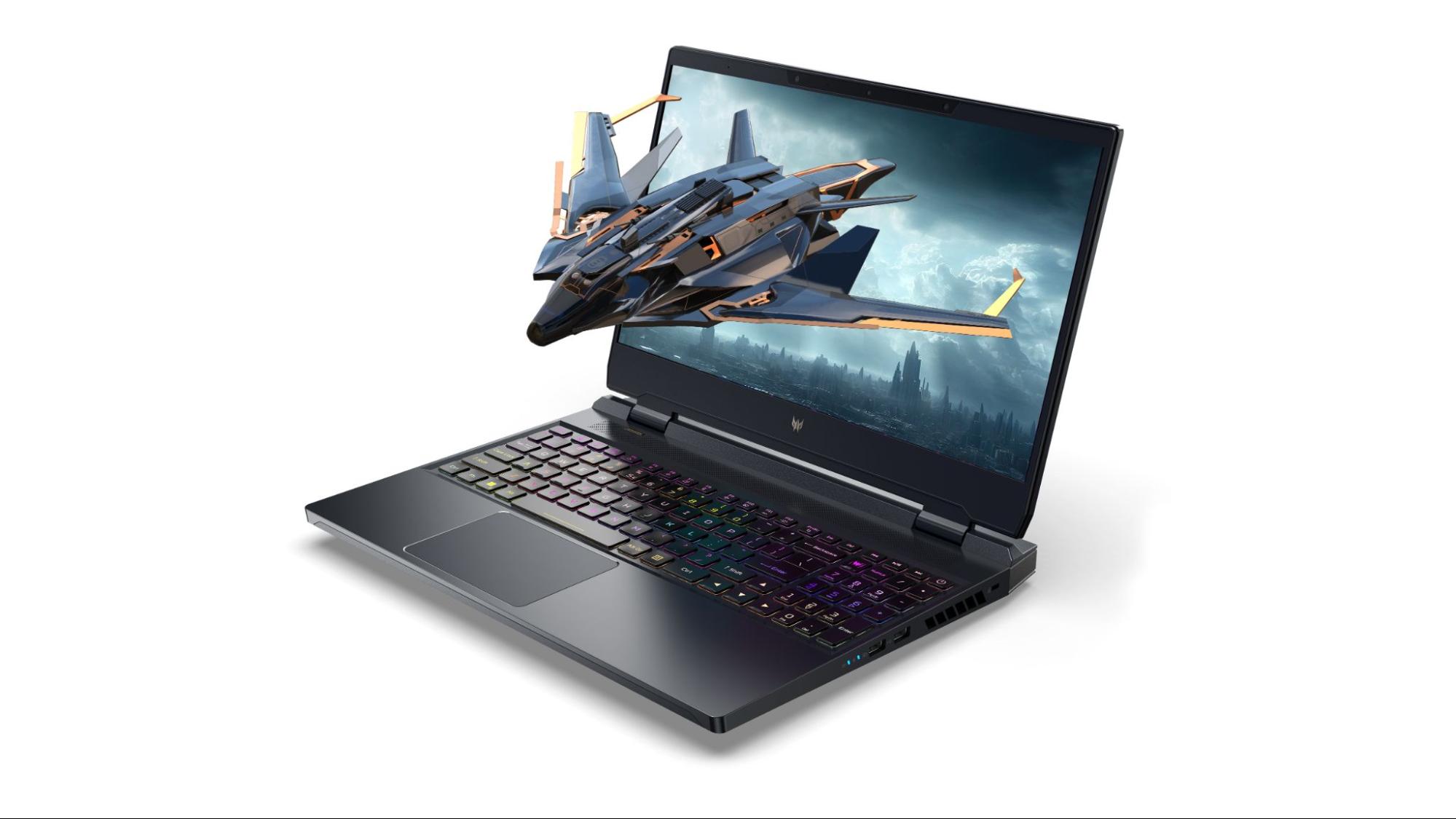 I have had mixed experiences with SpatialLabs 3D which tends to focus on depth effects. It may look very cool, but it can also give you a headache. Here, Acer uses his 15.6-inch display which is 3840 x 2160 in 2D mode, but the stereoscopic module makes it 1920 x 2160 in 3D mode. It also uses eye tracking and its TrueGame application for customization. According to Acer, over 80 games can use the 3D+ and 3D Ultra settings.
There's a slight redesign here, part of which means more RGB along the back vent, which Aer says creates a "softer ambient glow."
The Helios 3D 15 will be available in June for $3,499 in North America and €3,999 in Europe.