Gaming PC
Streacom Launches Heat Pipe Kits for Hardcore PC DIYers
Cooling and casing specialists Streacom has launched a series of heat pipe sets for PC DIY enthusiasts. The Dutch company is particularly popular with fanless PC enthusiasts, with about half of its cases catering to this segment. fanless tech I quickly found these new heat pipe sets supplied in straight formats in 150, 200, 250 and 300mm lengths. PC DIY enthusiasts who want complete granular control over their PC builds are likely to welcome these commercial-grade cooling components.
Streacom already offers a good range of heat pipes and other cooling accessories such as mounting hardware for CPU and GPU coolers, brackets and I/O modules. However, all previous heat pipe sets have been pre-made for various Streacom cases as additions or replacements to existing hardware. These new heat pipes are straight and can be precisely bent and twisted to meet custom PC makers' demands.
In the image above you can see a set of heat pipes of different lengths sticking out of the cardboard tube packaging. quiet pc list These products indicate that they are only available in packs of 4, there are no "variety packs".
| specification | ST-HP6-4300 | ST-HP6-4250 | ST-HP6-4200 | ST-HP6-4150 |
| --- | --- | --- | --- | --- |
| SKUs | ST-HP6-4300 | ST-HP6-4250 | ST-HP6-4200 | ST-HP6-4150 |
| length | 300mm | 250mm | 200mm | 150mm |
| diameter | 6mm | 6 mm | 6mm | 6mm |
| guarantee | 24 months | 24 months | 24 months | 24 months |
| EAN barcode | 8718469091478 | 8718469091171 | 8718469091102 | 8718469090877 |
| price | $26.58 | $24.69 | $22.90 | $22.90 |
Whether you're looking at the longest 300mm heat pipes or the shortest 150mm set, the prices are relatively similar. For double the length, you only pay 16% more, even though you need extra material.
All Streacom heat pipes feature pure copper construction with a sintered wick with deionized water. As noted above, it can be formed to fit a multitude of custom cooling purposes with the appropriate tools and can be linked in various ways with the rest of the custom cooling system.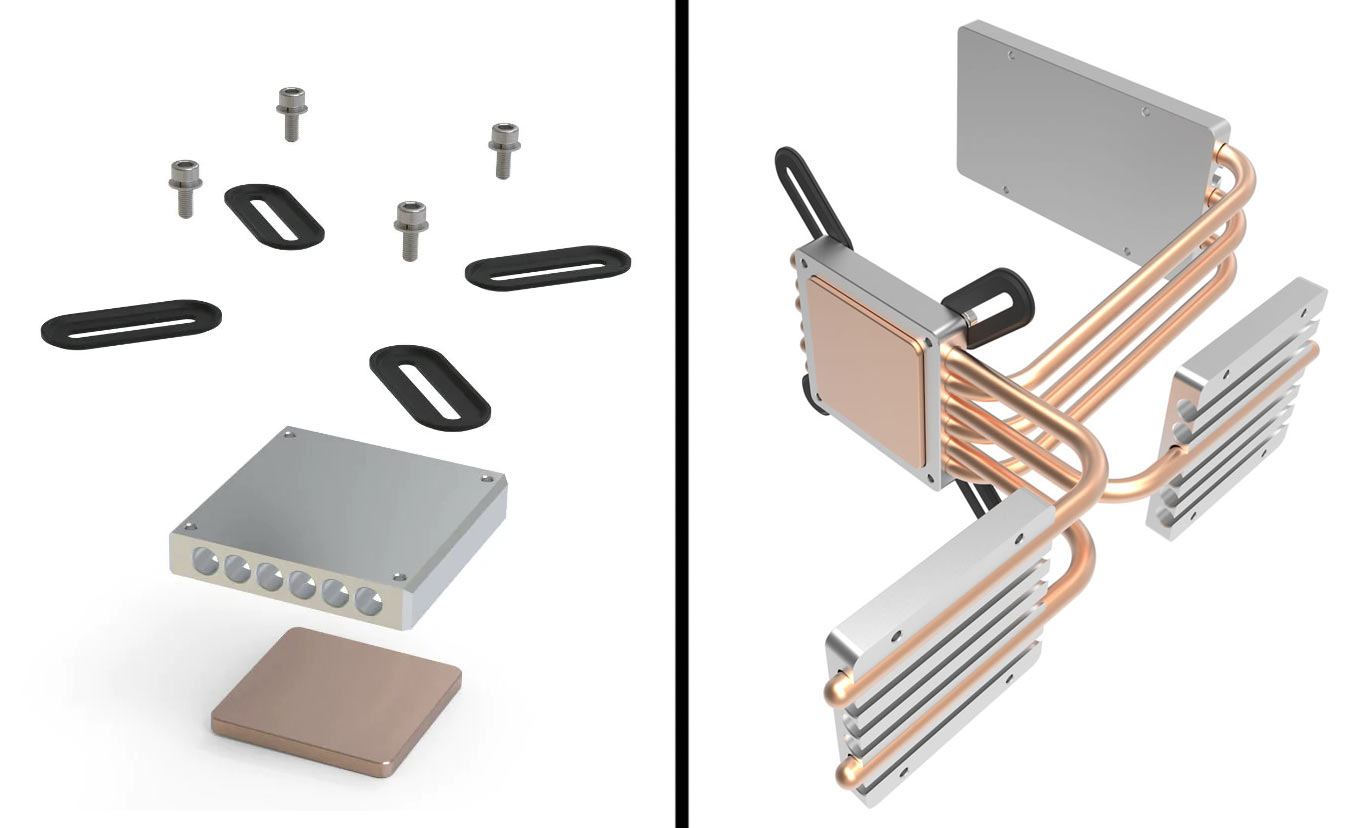 These are obviously for extreme modders and DIY enthusiasts who want to create something unique. To build a powerful and capable cooling system, he doesn't just slam a number of heat pipes into a few plates and he's done in one day. But if you're the type of user who wants to take their cooling mods to the next level, Streacom has a variety of other interesting accessories.