Gaming PC
How to Convert a Word Document to Google Docs
You don't need an expensive Microsoft 365 subscription to create and edit Word documents. Thanks to Google Docs, you get a powerful alternative to Microsoft Word for free in your web browser. Thanks to Google Docs, you can easily convert your Word documents to Google Docs and edit them online.
While not as feature-rich, Google Docs has most of the formatting tools you need to successfully convert your documents. Below, we'll show you how to easily convert your documents and switch from Word to Google Docs.
How to Convert from Microsoft Word to Google Docs
You can upload your Word document to Google Drive storage. From there you can edit the document (usually in DOC or DOCX format) without losing the Office format. You can also convert files into Google Docs-only documents.
1. open the Google Drive website Sign in using your Google account.
2. Click "New" It's on the top left.
3. Select File Upload from the drop-down menu.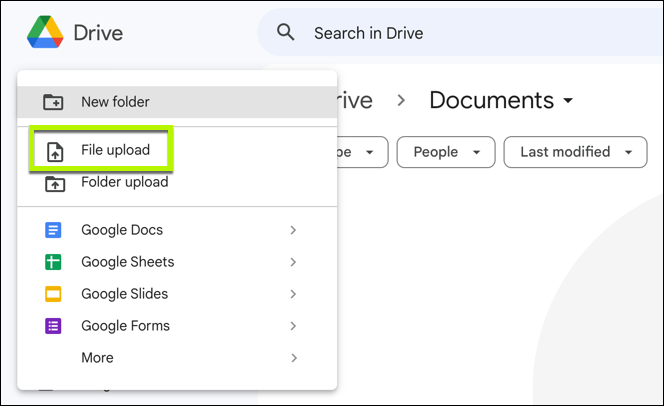 Four. Upload your Word file. To upload, you need to find the Word file on your PC.
Five. double click the file Open Google Docs in a new tab or window.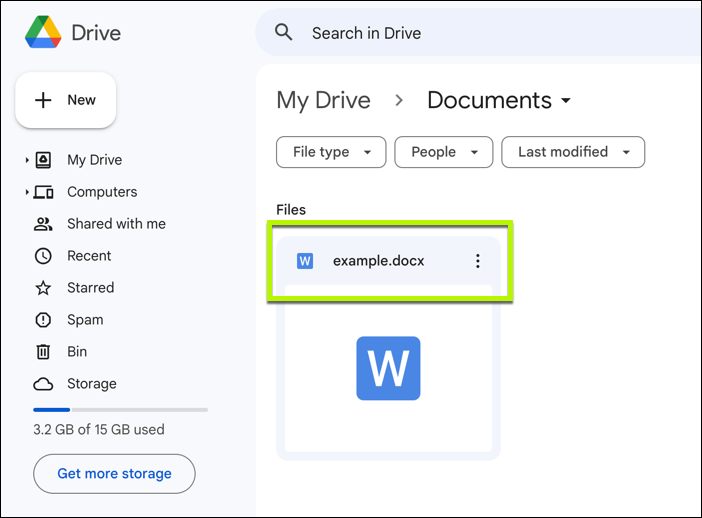 6. Click .DOC or .DOCX View document compatibility issues that need to be fixed. This button appears next to the document's file name in the menu bar.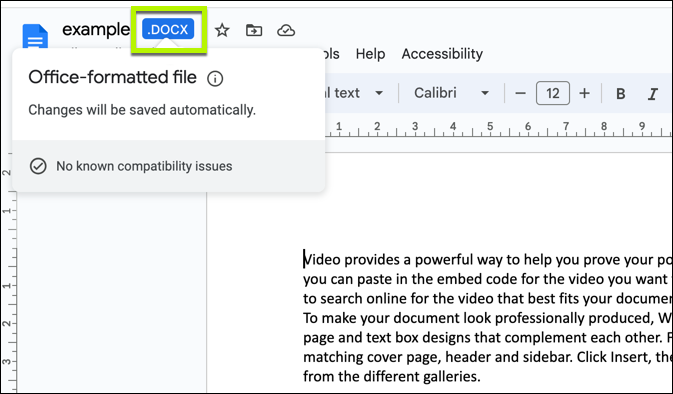 7. make changes to the document just as you wanted. Directly edit Word documents without changing file formats. Changes are automatically saved to the original Word file in your Google Drive storage.
8. Click File -> Save as Google Docs To convert a Word file into a new Google Docs-only document file. Google Docs opens the file in a new tab or window.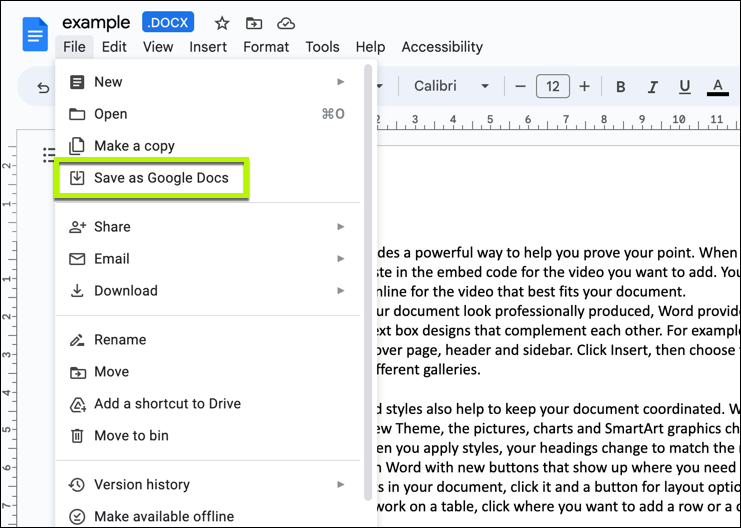 9. Click Download -> Microsoft Word (.docx). Download the file as a local Word document so you can open it in Office or send it to someone else. This works whether you're editing the document as a Word document or as a Google doc.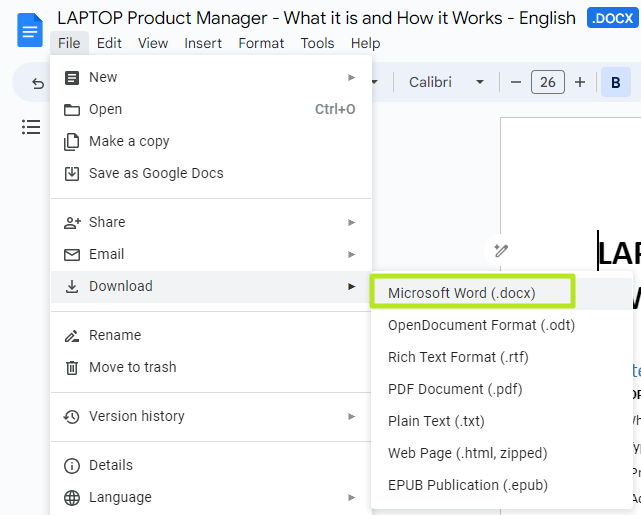 Google Docs and Word are very compatible, but you may run into formatting issues where tools and fonts used in Word are not found in Google Docs. Be sure to double-check your converted documents and fix these issues afterwards.
Note that any changes you make to a file converted from Word to Google Docs (losing the DOC or DOCX format) are not saved in the original Word file. However, if you edit the original Word file without converting it, your changes will be saved in the original file.