Will Clemente, co-founder of Reflexity Research, tweeted on Dec. 5 that despite current market conditions, stablecoins are one of the few crypto use cases that have found product-market fit. said.
Total amount of stablecoins reaches ATH
Citing Glassnode data, Clemente said stablecoin growth is evident in several areas. This includes the total volume reaching an all-time high despite a cryptocurrency winter.
The Glassnode chart below shows that the total volume of the top 4 stablecoins recently exceeded $30 billion.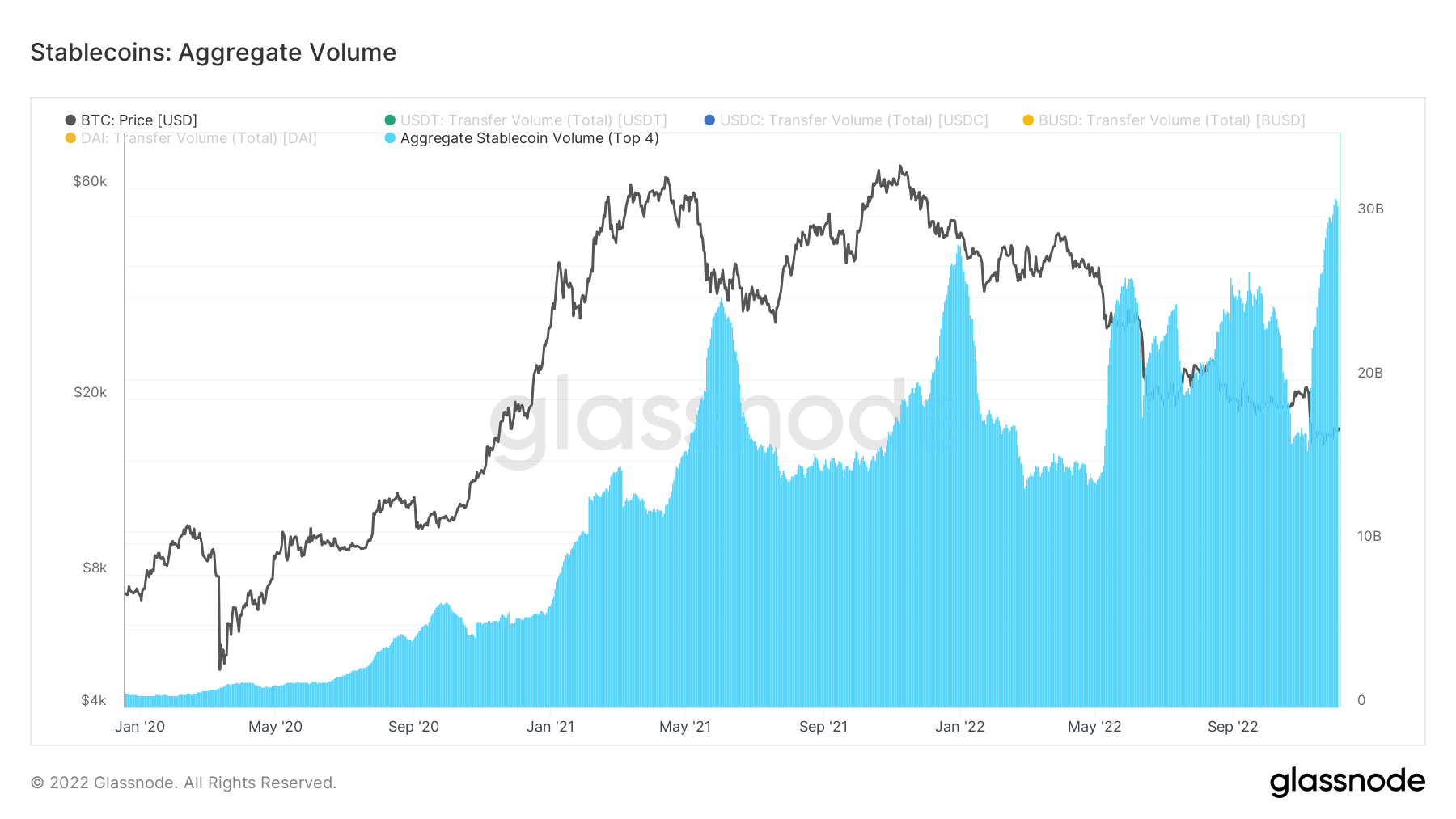 According to the chart, total stablecoin volume over the past year first surpassed $20 billion during the Terra LUNA collapse around May and June.
It was above the mark around September as well, but fell below $20 billion in October. However, his recent FTX implosion has crossed the $30 billion mark.
Total Stablecoin Supply Increases
The total supply of stablecoins is also near an all-time high, according to Glassnode data.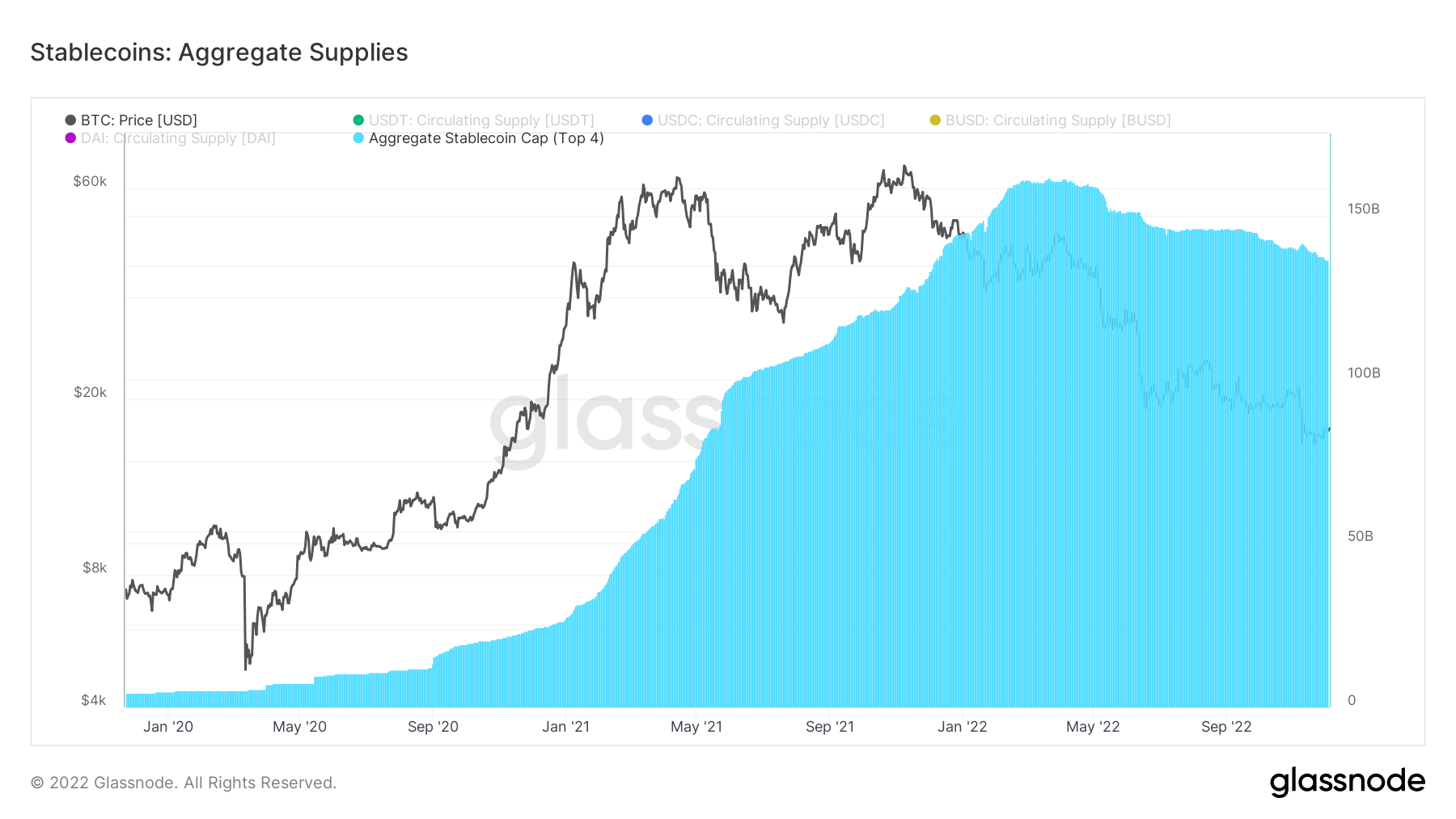 Total supply hit a record high of over $150 billion early in the year before Terra-related markets crashed. The decline has steadily declined since then, but supply is still above $100 billion.
For context, Binance-backed BUSD supply has grown from $18 billion at the beginning of the year to over $22 billion. USD Coin (USDC) supply also topped $50 billion earlier this year before declining to current levels.
Stablecoin active addresses rise
Meanwhile, the number of stablecoin active addresses has returned to its 2021 peak. By May 2021, the total number of active addresses will exceed 150,000.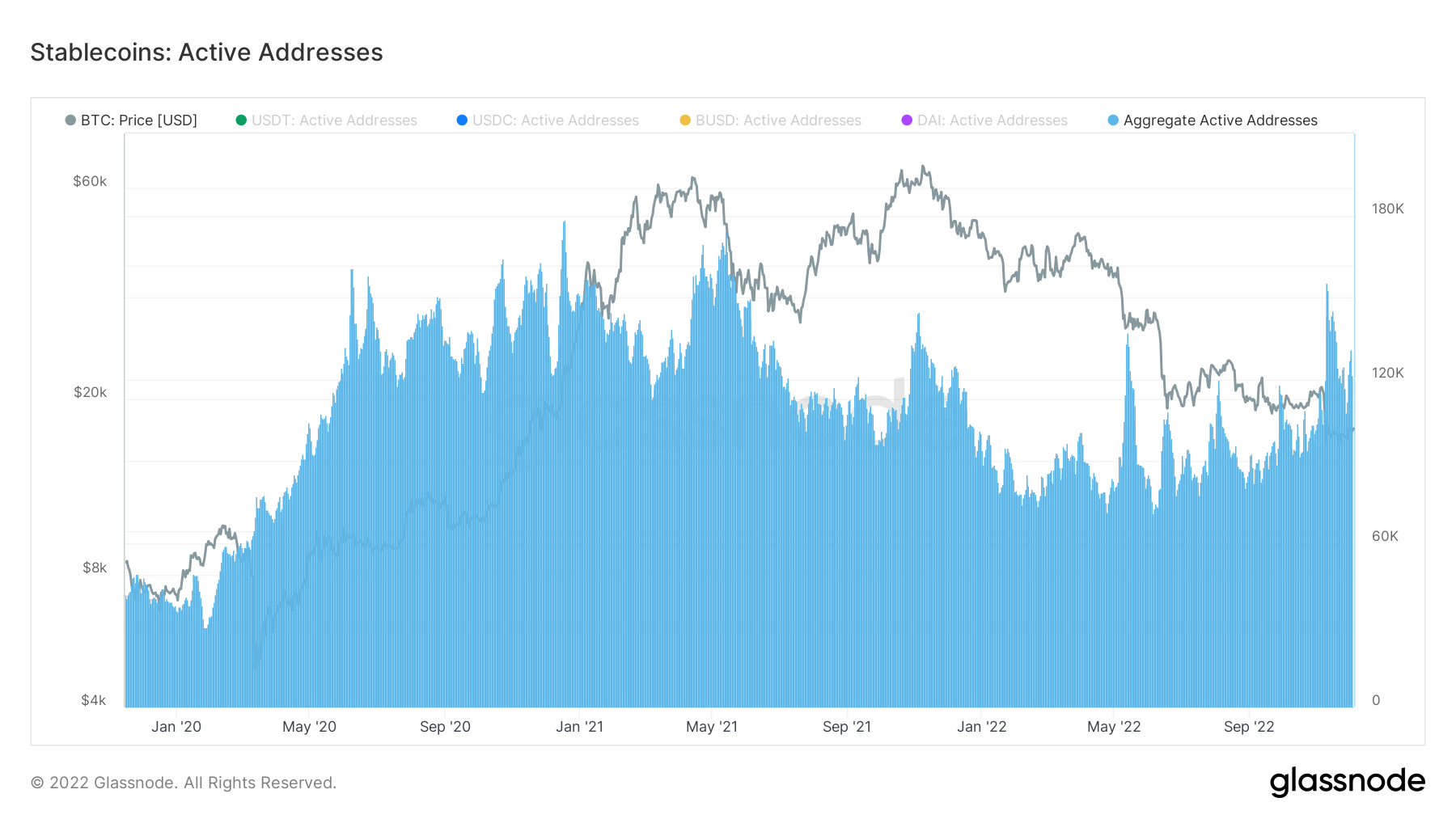 However, active numbers returned to that level in late 2022 as crypto investors dealt with the impact of the Terra crash and FTX implosion.
On the other hand, the number of addresses with balances other than zero is currently peaking at over 6 million.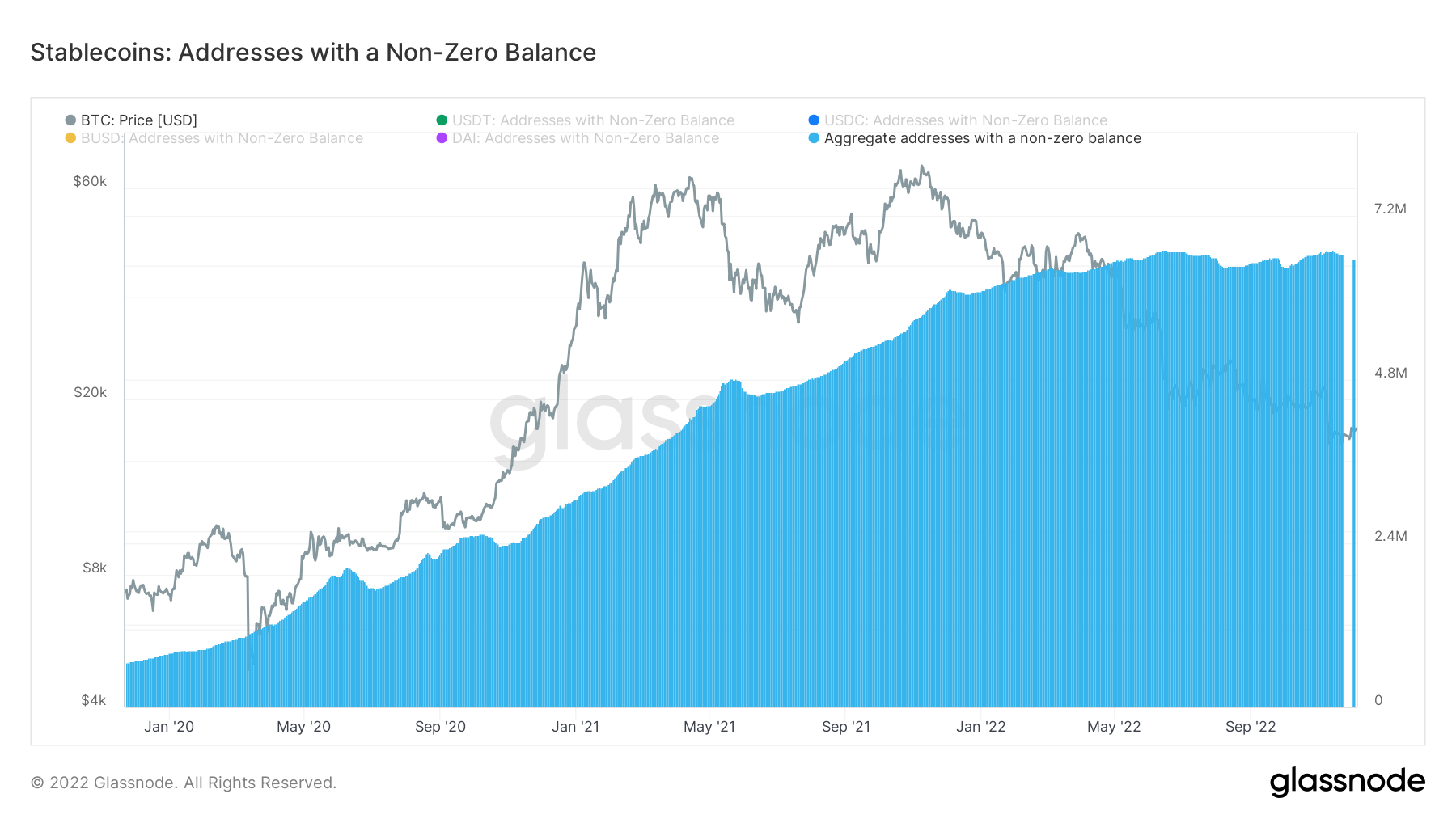 Clemente attributes all of this to the stablecoin use case. This includes "crypto capital efficiency, providing access to the U.S. dollar for the unbanked.
Posted In: FTX, Stablecoin